Brand Promoter 3x, Open the gateway of success to all Entrepreneur, Business Owner and Artists as well.
Good News is that, We also open this partnership portal for YouTube artists too. With Businesses, like 3D Logo Maker, Exotic Himalayas and more, we have already partner with. Our team, also starts collaborating with famous YT channels like LC Music, Himachali Viral Fever, String Production and many more.
Our Proud Partners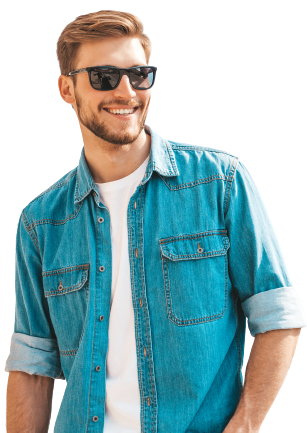 Let's Chase Success Together!
John Smith -
#BrandPromoter3x
It's pleasure to meet you team, Thanking you for being our partner, it feels like a complete energy to meet with succcess!!
3D Logo Maker -
Business Partner
Our HVF Team, can proudly say that we achieve the goal & get a perfect direction, when we join Brand Promoter 3x YouTube Partnership!! Thank you team...
Himachali Viral Fever -
YouTube Partner
It's Our Pleasure to meet "Brand Promoter 3x", we really like the way they explore, planned and execute everything into the future of tourism industry.
Exotic Himalayas -
Business Partner
Choices is always upto us, take it OR leave it!! We take it and join Brand Promoter 3x YouTube Partnership, great experience with team and all guidence, thanks everyone behind my YouTube journey...
String Production -
YouTube Partner
I'm struggling back from 2017 and build Last Cigarette Channel back to back 2 years after swipe off by YouTube. In my life LC community and Brand Promoter 3x, both brings off joy in life. Now I have my own web stream platform for my LC community with name of "Last Cigarette Music". Thanks everyone for everything.
LC Music -
Business Partner
Who Knows, Next Happy Partner Will be You!
Join Now!
BP3X
Few T&C* applied, when we partnership with your Brand or Business.
Business Partnership doesn't mean that you'll get all services FREE of Cost with Brand Promoter 3x.
Our Partnership, brings many pros to your business/brand doorstep. Few Listed below:
I. Your Business growth burden equally divided to our experts team shoulders too.
II. With Partnership, Get Upto 20% Off on All Services.
III. Organize your all online event to grow business.
IV. Get Future business strategies and plans to grow your brand or business.
V. Keep you up-to-date your business with all tech news and strategies
We'll share all benefits before you become our partner.
We're Ready to Partner with your Brand or Business, Are You? If Yes, drop an e-mail with your personal business information. We are happily share the T&C* for partnership with you. Thanks for reading, love to make it worth. Let's Chase SUCESS Together!